I was doing some school work yesterday and then I realized that there are some blogging tips I learn from my school as a student. They are really very basic, but to be a successful blogger you have to take these tips seriously.
Without further ado, here are the blogging tips I have learned from  school till now.
1. Be friendly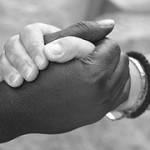 In school, you have to be kind to your classmates and other people around you.  Having a lot of friends can help especially if you need support for some jobs. For example, you have to make a statement and has tons of other tasks. Maybe you can ask your friend to begin with the presentation (if you have time) to help. That will save you much time!
In blogs, you need friends too. You must have friends in to take your blog to the next level. Imagine if you keep your blog and other bloggers not only gave you tips to improve your blog. Of course, your blog will not improve!  During certain times when you do not have time to blog, other bloggers can help.
Not only you must have the friendship of the bloggers – you have to be nice and kind to your readers, if they were not there, your blog would be alone and bored.
2. Do not give up
I admit; While I was in 10th grade(3-4 months back) I got too many projects that were so intense. Imagine how it feels when your school teachers says to complete 2-3 projects which are very time consuming in a week. But that's not all, we (my colleagues and I) also were told to write summaries of several stories and many other tedious tasks. I even had to finish one experiment, a week before final board exams. Although everything seemed impossible to achieve at that time, I worked hard and finished all the things needed to be done at that time and now I am in 11th grade .
Instead of thinking "I can not do this anymore!" And giving up, I did my best to get everything done on time … and maintained the quality! Never submitted a bad project.
And Hey! This also applies to blogs. If you have a hard time in establishing a good base of readers, do not give up and think about a new thing to do. Instead, it exerts additional effort to attract people and get more subscribers. I do not think you can not. Be positive and do everything in your power to succeed.
3. Follow The Rules
I never settle for anything short of "excellent" when it comes to school. Yes!

Never. If you finish something and then I realize that it does not meet my standards, I do it all over again. Why? Because I believe that the establishment of standards will help me achieve greater heights!
This also applies to blogs. If you post something only to have it published, then you will never achieve your goal of 1000 subscribers or something else. You always have to set standards, your each article should be at least 300 words long or something. In doing so, not only you offer great content, we also learn to be disciplined (which I believe is a really important thing).
4. Plan ahead
Each time the week ends, I always list all the things I have do later. In doing so, I know when I have some free time to go out and play, walk or do other activities.
In blogs, planning ahead is also important. If you know you have to attend any function or anything for a week, you probably need to schedule a post to tell your readers that you are out. It's also good to schedule the post so your readers do not get bored of you having the same old blog post on the front page for two weeks.
Planning is not just about scheduling posts. It also means that if you're considering a contest, you should plan first. When to start? When will it end? When the results will be declared? Things like that … If not, the events of your blog will surely be a huge disaster!
5. Always give your best in everything
In everything I do in school, I try my hard and I do my best without seeing my capabilities and what
others are thinking. Never give up on me, because I know if I will have an effect on my grades in the future, I will try very hard to push in all my exams and everything, but will never feel sad of my past results, I will still feel great because I know I did everything I could do get the best possible result.
Like doing things in school, you also have to do your best blogging. Always! When writing posts, you have to give everything in it. Always check grammar errors, see if there are no misspellings, etc. Who knows? Someone could read your wonderful posts and that would be determined in order to hire you as a professional writer. Doing your best, big opportunities will come to you and you will achieve success you've been waiting for.
Well guys, I think this article went little long but I think I ended up telling some good things which I and even you can learn from your school which will help you in your blogging success. Please let me know if you had learned something useful from your school which helped in blogging.