There's about 250,000+ bloggers blogging everyday on WordPress.com with each creating, on average, 1-2 posts. Some of these are bloggers, while others are successful bloggers. The successful ones are those who have a dedicated group that follows them, interacts with them, and keeps visiting them over and over.
Being a blogger is not difficult; being successful requires hard work. Countless individuals set up blogs everyday. They spend hours upon hours customizing them, and installing all sorts of gadgets and plugins. But what they lack is the determination, direction, and will. Over 90% of bloggers will generally give up their blogging hobby after just about a week or month.
If you're someone who's thrilled by the whole 'blogging' theory and would love to start and be successful, here's a few tips that should REALLY help you improve your chances of being successful. Just remember though, there's no barrier to entering the blogging world. But it's dominated by a lot of very successful bloggers. So if you're going to make a name, make sure you're dedicated to doing it.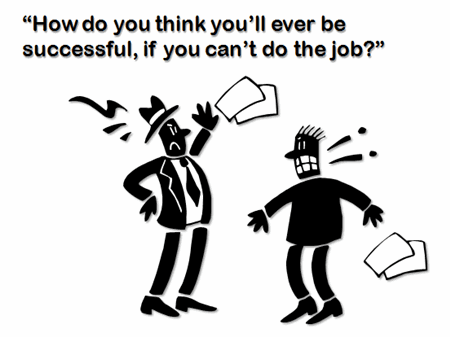 1. Establish a purpose
Don't just jump into the blogging world. Ask yourself WHY you want to start blogging. Is it for personal satisfaction? Is it to make money? Is it because your friends do the same? Or were you inspired by some popular blogger? Regardless of what your choice is, make sure you have a 'purpose' for blogging (even if it's pointless). When you have a purpose, you naturally tend to work towards it and everything you do is a lot more systematic and organized.
2. Create a schedule
People tend to wander off their real aim when they don't have a schedule to guide them. A schedule sets a deadline for a particular task and can help prevent some of the laziness that most of the people have in them naturally. Grab a piece of paper, and write down the date and what you plan to do, besides that date. Look at the schedule time and again and follow it like any other official timetable. You'll get more work done 😉
3. Establish a direction
You've already got your purpose of blogging. Now ask yourself what you should blog about. You could be completely random and spontaneous, but you'll lose direction very quickly and it won't be long before blogging gets boring. So set yourself a direction. And follow that direction strictly. Plan out sequences of content that you would like to create and get them done.
4. Be creative
Monotonous blogging is not the best thing, really. Your aim should be to create content that you enjoy reading. Put simply, if you're going to blog about something that does not relate with your interests, then you'll only end up creating posts that are not interesting for your visitors, either. A blog can only get as interesting as the author wants to make it. Give your blog a 'life'. Write about stuff you enjoy. Don't consider blogging a 'job'. Consider it a 'hobby'.
5. Engage your readers
Interact and engage with your readers. It helps build a dedicated following. Try organizing competitions, etc regularly. Do regular Q&A sessions on your blog. Get to know your readers personally. Refer to their blogs (if it's interesting and if they have one) from time to time. This not only helps build a regular following, but also compels your readers into promoting your blog. Word of mouth, blogging about it, etc.
6. Be unique
I've seen countless individuals simply copying other successful bloggers. Being inspired by successful bloggers is one thing. Blatantly copying them will get you nowhere. Put simply, be unique. Be yourself. Let your blog be a medium that communicates your personality to your readers. They don't want another 'Successful Joe'. They want 'Unique Sam'. So give them that. When you blog as yourself, you blog naturally. And you tend to produce high quality content 🙂
7. Innovate, but not too much
Bloggers think it's cool to implement/install every new plugin that is released. To be honest, this kind of attitude will only get your blog EXTREMELY messy. You don't want that. You want your blog to be presentable. Something that calms your visitor. If the first thing a reader/visitor sees is a whole load of useless stuff being jammed on his face, he'll be sure to click away and never come back. You don't want that. User-friendly, That's the keyword. Install only the necessary plugins, or those that enhance the user experience but without the overhead of the extra mess.
Conclusion
I mentioned this earlier, and I'll say it again. Being a blogger is easy. Being successful requires hard work. So make sure you put in that extra hard work in your blog. All it takes is effort, dedication and will to do it. That's how the pros do it. There's no secret to it. Only dedication. So do you have any more tips that will help a blogger be successful? Wanna share it with us? Comment using the comment form below.