This is a guest post by Steven from CriminalJusticeDegreeSchools.com.
Offline companies spend millions each year perfecting the packaging of their products, because they realize the color schemes and the outward design of the packaging can affect the products bottom-line.
Visual stimuli can attract an individual to a particular product or it can have the exact opposite affect if the stimuli isn't appealing to the eye.
These facts are critical to bloggers and webmasters because the visual appeal of your blog can affect how a visitor responds to your website. A poorly designed blog can have a repellent affect which will cause visitors to hit the back button. This will inevitably lead to a higher bounce rate and recent signals suggest that Google is taking a sites bounce rate into consideration when ranking a site or webpage.
According to Google: Bounce rate is the percentage of single-page visits or visits in which the person left your site from the entrance (landing) page.
What this basically means is that a visitor lands on your page from the search engines or another source and after landing on your page they exit your site without visiting any other pages.
In this post I will discuss certain on-site variables that need to be evaluated when designing and structuring your blog to help reduce your bounce rate and increase the time spent on your blog:
Color Scheme
Colors can impact a person directly and it can even evoke emotion within an individual. Colors have the power to place a person at ease, to make them feel happy and even angry. For this very reason your choice of colors for your blog should be determined with consideration to the image you will like to present.
Bright pink or neon yellow is certainly not suitable for a corporate blog, just as grey, black and any darker color would not be suitable for a blog that wants to induce a relaxed atmosphere. The blend and mixture of colors you choose should reflect the nature of the message you intend communicating to your audience.
Blog Layout
The most pertinent aspect of any blog is its content, and as such you will want your content to receive the most exposure. A two-column theme will ensure your content is not squeezed into a corner and a light background with a dark font will enliven your content.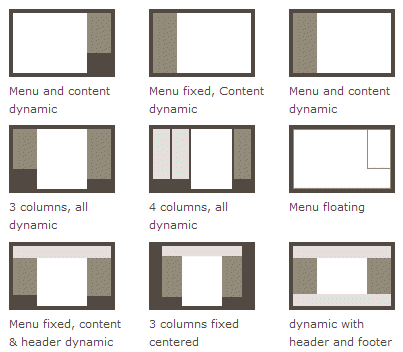 There are a number of high quality three-column themes but when selecting a three-column theme: the combined length of the 2 smaller columns must not be greater than the larger column width. If it is, your content will be suffocated and it will not stand out.
On-site navigation is another critical element to keep in mind when structuring your layout or choosing a theme. Are the important parts of your site easily accessible? Will your visitor be able to find every page of your site with relative ease?
Internal linking within each article using relevant anchor text will result in a larger number of pageviews and it will help lower your bounce rate. Another great addition to each post is the inclusion of relevant site specific links below each article.
Browser Compatibility
Many themes have not been updated by the developers and as a result they are not compatible with certain browser versions. Your site might be perfectly viewable using your browser of choice, but to another person who utilizes a different browser the site may be completely jumbled.
It is critical for you to examine your site's compatibility with all the latest browsers to ensure every person who visits your sites is met with a neatly structured layout.
Website Load Time
The load time of a website has now been incorporated as a ranking signal into Google's algorithm. This means that a site that takes too long to load will effectively experience lower rankings in the SERP's. To avoid delayed load times on you site you should:
Select a reliable hosting company
Utilize plug-ins that are vital and delete unnecessary plugins
Stick with one reliable statistics counter
Avoid uploading too many videos and large images on an individual page
Attractive Headlines
If the titles of your post do not offer an instant solution or if it does not represent exactly what the reader is going to receive from the article then you will lose visitors at a rapid rate. Invest a little extra time devising catchy headlines as this is usually the first portion of text a visitor will read.
I personally have assessed one of my blogs and made the necessary changes and this helped reduce my bounce rate by 25%. I was completely amazed by the positive affect a few aesthetic changes could make.
You should also assess these elements and improve your blog on a continuous basis because your visitors are your target market and as a blogger your duty is to satisfy the needs of your market in all areas.