This is a guest post by Jimmy from Auto News.
It's quite an easy task for everybody to create a Facebook page, also known as fan page. Most of the people are creating it to promote their business via Facebook.
When you are getting involved to attract more people to your business via Facebook, it will seem to be an easy job like its making. Everybody cannot convince the people easily for getting likes, it's simply like an art to make the current members engaged and thereby attracting more from their connections.
There are already millions of page owners who are craving for fans or people to like their pages. Sometimes many of you think that those who are getting a huge number of fans in a small amount of time are with the fake accounts; it will not be true in all cases. They are definitely following some strategies to increase the count.
Here are some tips to build a Facebook page with a good number of fans.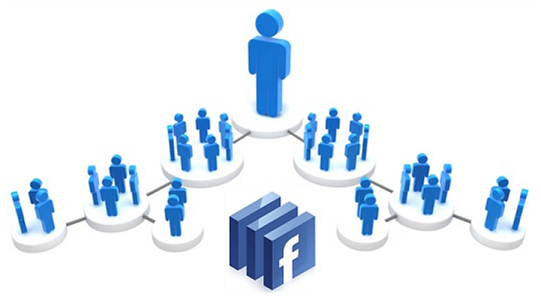 Landing Page
Facebook allows you to show something completely different to those who are already your fans and completely different things to those who aren't.  I think you have got the impression of what I'm talking about, the custom landing page.
It plays an important role in converting visitors to your fans, if you have a look at some of the successful Facebook pages then you are able to find out that they all have some attractive and engaging landing pages for the people who visit for the first time on the page and it'll definitely help you to convert him/her into real fans.
So, better create an awesome landing page to make your visitor's stay tuned without bouncing back to some other pages.
Your Blog
One of best source to get loyal fans for your Facebook page is to play effectively with your blog. First you have to do is just place the Facebook page widget in a position where your readers can easily find; most of the professional bloggers prefer the sidebar.
Next is, to update the Facebook page when you post an article, there are already a lot of applications available to perform this task automatically with the content feed else you can do it manually with custom headings instead of your post titles. Next important thing is whenever you update your blog, do it with relevant set of information.
Facebook Ads
Using Facebook ads is another way and which is considered as the easiest and effective way to get a fair amount of Facebook fans. You can see that there are lots of people started to run ads again and again to receive more likes for their Facebook pages only because of the better results they had experienced in the past. So why not spend a small amount to see that whether it works for you or not, I'm quite sure that it will definitely work for you like a magical charm.
One thing you should remember is that, this is a paid method, so better try it once you have a well established and profitable business.
Running Contests
Running contests is an another way that you can use to get Facebook fans in a rapid manner. It's just like the giveaways for promoting blogs. Run a special contest for the members and offer some exciting prizes to the winners, they will definitely share about it on their Facebook wall, which will attract their friends also to join as a member and increase the contest popularity. You can read this post if you are looking to organize contests for increasing facebook fan page count; it has some great information.
Share your views and opinions about the strategies that you are following to increase the number of Facebook fans by using the comment form below.
Top 10 Search Terms:
• how to increase facebook page likes automatically